Current Vaccancies
Full Time Senior MSK Physiotherapists– Location Warrington/Manchester £28,000-£32,500 depending on experience. To download our recruitment pack please click here.
Part Time Senior MSK Physiotherapist (12-30 hours)- Salary £28,000-£32,500 pro rata. Locations available – Warrington, Knowsley, Manchester. To download our recruitment pack please click here.
Highly Professional
We pride ourselves on our professionalism, both with our patients and colleagues. Everything we do is to a high standard with a friendly and caring approach. If you want to be part of a high performing team and learn to excel in your career then join "Team TPL".

We Look After Our Team
We care about our staff just as much as our patients. The Physio Lounge is a family run business and employees are treated like an extended member of the family. We understand the importance of work life balance and ensure our staff feel supported in their personal lives as well as their work. We promote openness and honesty throughout the team to create a comfortable working atmosphere. 
Support For Your Career
We encourage employees to think about their career path. We work together to identify strengths, weaknesses and career desires and put a plan in place to achieve employees goals. Employees have monthly one to one sessions to review performance and provide support as well as quarterly reviews to review yearly targets. Physios have regular CPD sessions and support with training courses will be provided. 
WHAT ARE THE BENEFITS OF WORKING FOR TPL?
Support and mentoring from experienced Sports Physiotherapists
High-quality treatment facilities and work environments
25 days annual leave (Plus bank holidays)
Salary sacrifice Childcare scheme
Private Health Insurance- Vitality Health (full-time employees)
Free Gym membership for David Lloyd based employees
Onsite paid childcare (Warrington/ Liverpool David Lloyd Clinics)
CPD support through external courses and in-house sessions
"What I loved the most about working for TPL was the team. Everyone from the administrative staff to the other clinicians are all a pleasure to work beside. The atmosphere is very positive and supportive and I honestly feel that becomes more diluted the larger a company you work for. There are lots of opportunities for clinical development if you show initiative and none of the bureaucracy inherent in big companies. The administrative staff make your life so much easier as a Physio so you can actually focus on your clinical work and Craig was a wealth of knowledge and experience and is an excellent mentor. I would highly recommend whether full or part-time working for TPL."
"The Physio Lounge offers a great mix of patients, from general population, recreational and high-level athlete, which has offered the perfect environment for me to learn and develop as a clinician. Access to a state of the art facilities at David Lloyds clubs such as; the gym, sports specific pitches/courts and swimming pool allows me to maximise my rehabilitation skills and have optimal input right the way through every patients journey."
"I enjoy working for the Physio Lounge as my role is best suited to me and I enjoy working with a team who are committed and take pride in their work. Working at The Physio lounge I've received support within my role, support with personal circumstances and also support from my team who helps keep me motivated. Working for the business, I have developed confidence, gained a wider skill set through the variety of workload and become a valued team member."
"I have been working here for a few years now and I feel so lucky to be able to work with such an amazing supportive team. Craig and Lorraine have a genuine care for our wellbeing and they take on board our own interests and personal development. I have gained a lot of new skills during my time here as well as polishing skills I already had and I feel that my hard work is definitely recognised here."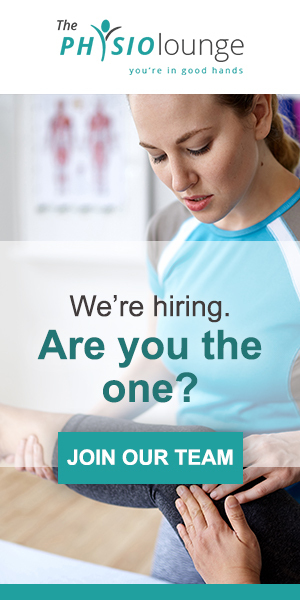 APPLY NOW
We are always looking for friendly, motivated people to join our high performing team. We are looking for someone who is:
Positive, motivated and dedicated to their career
 A friendly, confident communicator
A team player who is open to learning and developing
If you are interested in working for us then please get in touch! Please fill out the contact form and attach your CV and we will get back to you!
Head Office
The Physio Lounge
Bonded Warehouse
18 Lower Byrom Street
Manchester
M3 4AP
Liverpool
The Physio Lounge
David Lloyd Clubs
Arbour Lane
Knowsley
Liverpool
L33 7ET
Warrington
David Lloyd Leisure
Cromwell Avenue South
Great Sankey
Warrington
WA5 1HH
United Utilities
 The Pumping Station
Haweswater House
Lingley Green Avenue
Warrington
WA5 3LP
Get In Touch
For general enquiries please leave a message using the contact form, otherwise we can be reached at:
Head Office
The Physio Lounge
Bonded Warehouse
18 Lower Byrom Street
Manchester
M3 4AP