Sports Screening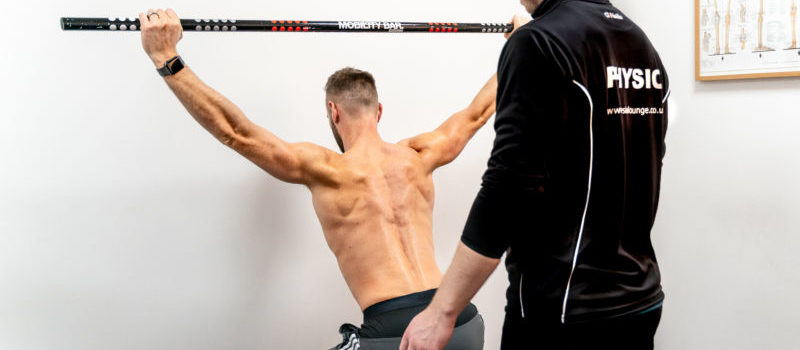 We believe that prevention is better than cure, which is why we offer a specific screening package to highlight potential problems before they affect performance and increase injury risk.
Sports screening involves a number of specific tests that are used to highlight areas of imbalance in mobility and strength. The best way to assess the whole body for injury risks is to look at 'functional movements.' This may include a biomechanical assessment of your squat technique, or your ability to balance following a jump or hop. After identifying any imbalances, we can provide a bespoke training programme and specific therapeutic techniques to improve function, with the aim of enhancing performance and reducing the risk of injury.
Different sports demand different abilities from our bodies, which is why The Physio Lounge uses a specific sports screening programme for individual sports. Our sports physiotherapists have extensive experience in sports screening through their work in elite sports.
When would I need a sports screening session?
The majority of professional sports clubs screen their players for injury risks at the start of pre-season each year, in an attempt to minimise injury risk throughout the year. This can be an ideal time for you to have an 'MOT' to make sure you are ready for increasing the intensity of training, as well as competition.
However, you can have a sports screening assessment at any time; the point is to have an assessment before you get an injury, to help to reduce the risk.
Request a Callback
Book Appointment
Benefits of sports screening
Reduces injury risk

Enhances performance

Improves ability to self-manage
What the treatment involves
The screening assessment will involve specific tests, depending on your chosen sport or needs. We start the screening session with a static Posture Screening application , taking images from the front, sides and rear. A more dynamic assessment will then include video analysis of certain movements such as a squat or overhead press, depending on the area of concern.
The use of Functional Movement Screening (FMS) equipment may be used during the assessment if your sports physiotherapist thinks that it will help.
Following the assessment your sports physiotherapist will then be able to provide you with a detailed report and bespoke rehabilitation programme, which may include exercises and advice for self-management. Occasionally, the screening assessment highlights areas that may benefit from further hands-on treatment, such as Sports Massage or joint manipulations.
Don't wait for your next injury, act now to reduce the risks and improve your performance!
How much does it cost?
Screening session – up to 60 minutes including prehab plan – 

£90
What Our Clients Say
"… I had treatment through my GP which did not work. Craig carried out the Epley Manouevre and it worked in the initial appointment. I now can get through each day without any vertigo. Very impressed… "
Pauline, Warrington
"… the experience & knowledge the therapists possess is excellent & fascinating…"
Rob, Manchester
"… Craig & Mark have shown great knowledge and ingenuity in treating me. I've made massive progress so far thanks to them. It's hard work but they are great motivators. I definitely recommend them. The results speak for themselves! "
Janette, Stockport
"Fully recommend these guys – they really know their stuff and are well worth the money. Creating an exercise/fitness scheme designed just for you and your pain/issue you really feel like you've been listened to."
Roz, Manchester