Are you a new patient? Wondering what treatment is right for you? Read on to find out the process here at The Physio Lounge.
We can't wait for you to start your journey with us at the physio lounge. below you will find all the information you need on what treatment to choose, where to go if you have questions and how to book an appointment.
find out how we can help you! What treatment should you choose?
We offer many different services here at TPL to meet your every need! If you aren't sure which one to pick or have any questions then get in touch! You can fill out our form with details of your problem and one of our experienced team will get back to you within the hour! Alternatively, read on to discover which of our services are for you!
PLEASE LEAVE YOUR DETAILS AND WE'LL GET BACK TO YOU AS SOON AS POSSIBLE.
Have you never had Physio before and unsure what Treatment or Services you need? Well hopefully we can help point you in the right direction.
Most people look to see a Physio because they are in pain or have some sort of injury that needs addressing. Our Physiotherapy Assessment is the perfect starting point if you are experiencing pain or feel that you may have obtained an injury. This assessment can cover back pain, neck pain or knee pain.  The assessment is up to 60 minutes long and involves a detailed review of your medical history, current symptoms and a Physical assessment of your problem. Within this session there will usually be time to start your treatment based on your Physio's findings. Your Physio can provide a variety of treatments to eliminate your pain, improve your movement and enhance your performance. Treatments can involve Manual Therapy, Massage, Acupuncture, Radiofrequency, Gym based rehab, Physio Pilates and exercise prescription. After your assessment you will receive a bespoke home video exercise program via Physiapp  to continue your rehabilitation at home, this compliments your in clinic sessions and speeds up your recovery.
No Pain but need a massage??
Maybe you have been working hard in the gym or at a big running event and feeling tight in your muscles then a Sports Massage might be the right treatment for you. If you're not suffering from any specific injury and feel like you just need a massage then a sports massage can ease the tension and relax your muscles to get you feeling fresh again.
Our Sports massages are all carried out by Physiotherapists, this means they can identify any specific problem areas during the massage and recommend if you need further investigation. We provide 30 or 60 minute Sports Massages across all of our clinics.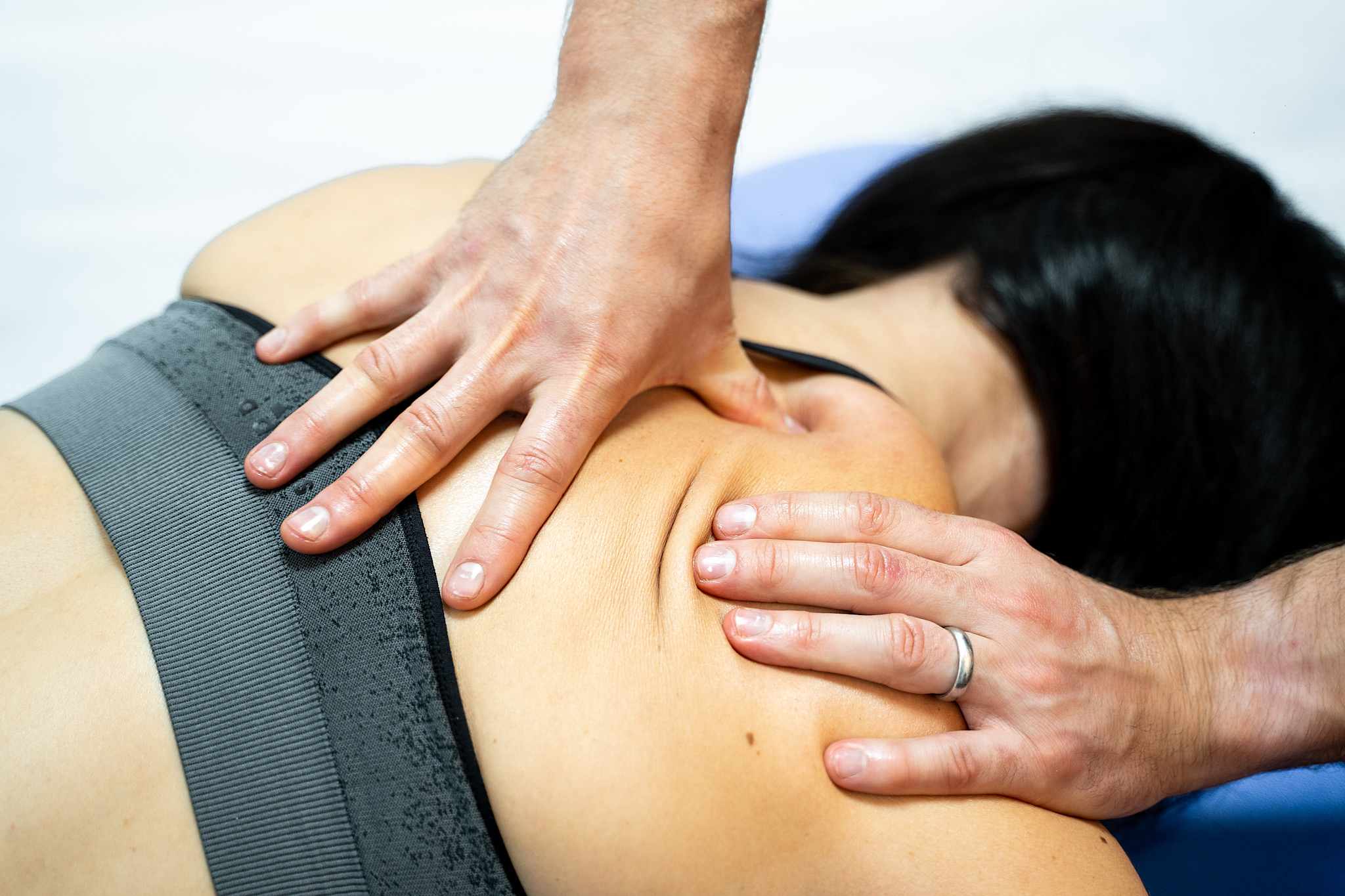 Ready to book? here's how!
Ready to book? We have a variety of ways which you can book to make it as easy as possible for you:
Your Physio Lounge Journey
I would like to thank The Physio Lounge for the recent help i received. I had hurt my lower back and was in extreme pain. I thought due to the covid 19 restrictions I would have to suffer. However i contacted the Physio Lounge and a video call was set up.
- Jo
I have been attending The Physio Lounge since September 2019 twice a week after a serious motorcycle accident with very complex injuries. I have nothing but admiration for Craig and his colleagues dealing and treating me. They have shown me total respect, and without doubt have made my recovery better and quicker than I could of ever expected.
- Karl Halton
I have been treated by Craig at the Physiolounge several times over the last few years for various different running injuries. I'm always impressed by his knowledge, dedication and skill. He even managed In the last few weeks to remotely diagnose and cure a knee problem I had! I would highly recommend Physiolounge.
- Richard
I've had many injuries over the past few years including shoulder, hamstring and ankle to name a few. I've used Physio Lounge consistently and they've done a tremendous job.
- Jimbag Ant