Online Physio

Some of our Physiotherapy services are now online due to the Covid 19 pandemic. This allowed us to continue to assess and treat via video consultations. You will be provided bespoke advice from the comfort and safety of your home.
As the government starts to relax the lockdown rules our Physiotherapy Governing body (HCPC) is allowing face to face appointments based on certain criteria. Face to face appointments are mainly for people who are unable to manage through online treatment, and require further investigation. The Physiotherapist will make this judgement through a series of tests and questions by carrying out a free 10-minute risk assessment phone call.
The HCPC enforces that we must always take a "Virtual First" approach. This means you must have a "COVID risk assessment" or "Online appointment" before being seen face to face. Your Physio will then advise if you need a face to face appointment for further investigation.
Request a Callback   Book Appointment
How Does Online Physio Work?
Using Telehealth technologies we can now assess and diagnose your injuries online through video consultations and a secure messaging service.
A specialist physiotherapists will connect with you via Zoom video link for your initial assessment. We will then provide treatment advice in relation to your issue and prescribe a bespoke online exercise programme.
All exercises will be available in video format and include a thorough description of how to perform with the correct technique. You will also be given detailed guidance on the frequency and intensity of the exercises. Follow-up online physio appointments are available. They offer ongoing support as you progress through your tailored rehabilitation plan.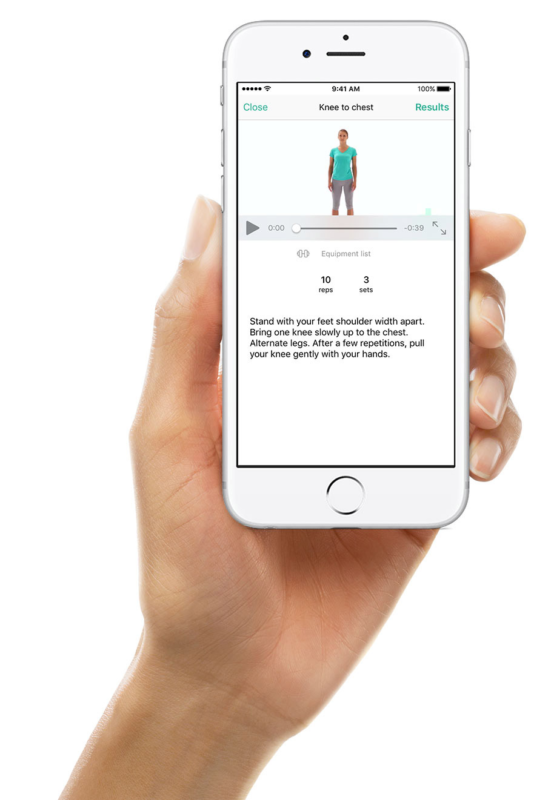 Although there are times where manual treatment is required, the online physiotherapy service offers an alternative to modern physiotherapy. Now you can follow tailored exercise programs alone at home. However, still gaining guidance from a specialist physiotherapist without the need to come into the clinic.
We can also recommend equipment for use at home from our supplier who will deliver it directly to your door. Click here to see the product range and make an order.
But remember… we do still provide a face-to-face service should you meet the qualifying criteria.
How Much Does Online Physio Cost?
£40 – Online Physiotherapy Assessment
£35 – Online 30-minute Physiotherapy Follow-up
How Do I Book?
To book an appointment you can use our booking buttons below.
If you would like to use your private health insurance please call us on 0800 368 9775 or email hello@physiolounge-current.flywheelsites.com.
We look forward to seeing you for your first online physiotherapy consultation very soon.
What Our Clients Say
"… I had treatment through my GP which did not work. Craig carried out the Epley Manouevre and it worked in the initial appointment. I now can get through each day without any vertigo. Very impressed… "
Pauline, Warrington
"… the experience & knowledge the therapists possess is excellent & fascinating…"
Rob, Manchester
"… Craig & Mark have shown great knowledge and ingenuity in treating me. I've made massive progress so far thanks to them. It's hard work but they are great motivators. I definitely recommend them. The results speak for themselves! "
Janette, Stockport
"Fully recommend these guys – they really know their stuff and are well worth the money. Creating an exercise/fitness scheme designed just for you and your pain/issue you really feel like you've been listened to."
Roz, Manchester