Coronavirus
As with any health concern, we want to ensure that we are minimising the impact and reducing the possibility of exposure in appropriate ways within our clinics to protect our patients and staff.
We have policies to protect against the spread of any serious disease, including infection control and we monitor and follow guidance from the relevant Public Health organisation (England/Wales/ Health Protection Scotland) as well as the World Health Organisation and local health authorities. For up-to-date guidance from the government on Coronavirus click here.
What to do if you have symptoms
Stay at home for 7 days if you have either:
a high temperature
a new continuous cough
Do not come to your Physiotherapy appointment (Online options are available, see below). Please contact us ASAP to let us know if you are unable to attend.
Do not go to a GP surgery, pharmacy or hospital.
You do not need to contact NHS 111 to tell them you're staying at home.
There will be no testing of anyone who has mild symptoms
For more information you can use the NHS 111 online Coronavirus advice service or for advice related to self-isolation click here.
Frequently Asked Questions (FAQs)
For Coronavirus and general FAQs click here.
Online Physiotherapy
If you are unable to attend a face to face appointment due to Coronavirus or for any other reason but would still like to be assessed or receive advice from one of our specialist physiotherapists then you may be interested in our online physiotherapy services click here for more information.
Wash Your Hands
If you are symptom free, prior to attending a Physiotherapy appointment please make sure you are regularly washing your hands for 20 seconds and avoiding contact with your face. Please see handwashing guidance below: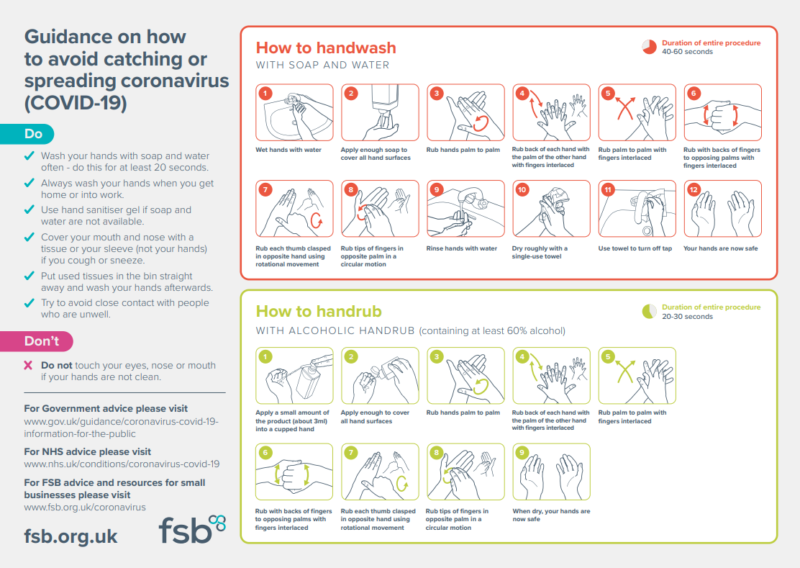 Thank you for being supportive and considerate with this matter.
What Our Clients Say
"… I had treatment through my GP which did not work. Craig carried out the Epley Manouevre and it worked in the initial appointment. I now can get through each day without any vertigo. Very impressed… "
Pauline, Warrington
"… the experience & knowledge the therapists possess is excellent & fascinating…"
Rob, Manchester
"… Craig & Mark have shown great knowledge and ingenuity in treating me. I've made massive progress so far thanks to them. It's hard work but they are great motivators. I definitely recommend them. The results speak for themselves! "
Janette, Stockport
"Fully recommend these guys – they really know their stuff and are well worth the money. Creating an exercise/fitness scheme designed just for you and your pain/issue you really feel like you've been listened to."
Roz, Manchester